Exceptional
Meeting Packages
Whether it's a complimentary reception with drinks and hors d'oeuvres or a special team-building credit, the InterContinental offers an excellent collection of packages for your next Miami meeting. See what suits your own group's needs, make your selection, and enjoy the benefits.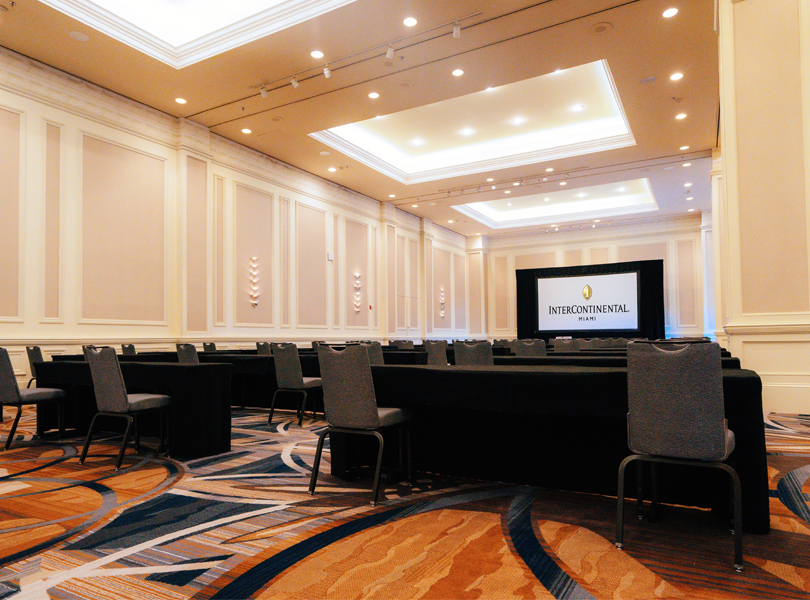 Book Now, Meet Later
We understand that now more than ever, life requires adaptability. Our new Meet with Confidence offer allows you to confidently book your future group and meeting space with zero cancellation fees or attrition fees at InterContinental Miami.
Request Proposal
When you book 10 to 50 rooms on peak for your next meeting or group event, with or without a meeting room, we're offering:
• No Cancellation Fees or Penalties
• No Attrition Fees for rooms that are not booked
• Up to a 5% credit towards your master bill
• IHG® Business Rewards points for Planners and Bookers
Book by June 30, 2021 and meet or stay by December 31, 2021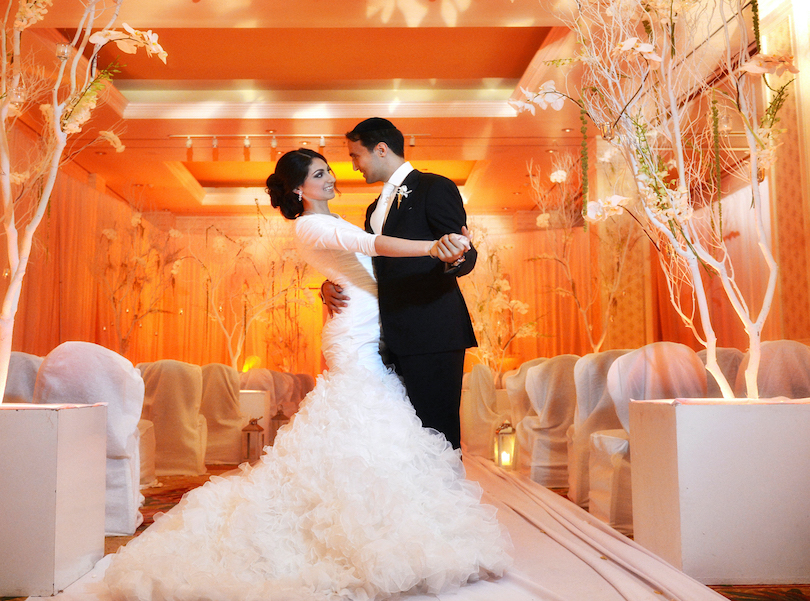 Courtesy Social Blocks
Allow InterContinental Miami to plan your wedding, birthday celebration or family reunion. Let us do all the heavy lifting by simply booking your room block with us. Let InterContinental Miami make your personal event a memorable one.
Request Proposal
No contract requirement needed. Simply set up a block of 10 or more rooms and let your guests do the rest.
• Book more than 25 rooms on peak and receive a complimentary wedding amenity to include a bottle of champagne for the bride and groom.
• Book more than 50 rooms on peak and receive a complimentary upgrade to a One Bedroom Intercontinental Suite for the bride and groom
*Offer only apples to new business booked.
*Offer is based on realized rooms.
*Offer is based on a minimum of two nights.
*30-45 day cut off depending on the season.
Pick your Perks
Customize your upcoming conference and choose your favorite perks such as complimentary rooms, upgrades, receptions and more. Perks based on the number of rooms that you book.
Request Proposal
25-100 rooms on peak pick 3 perks
101 or more rooms on peak pick 5 perks
• One complimentary room per 40 rooms booked and consumed on a cumulative basis
• One Complimentary one-hour reception on the SkyLawn
• One complimentary 30-minute AM or PM Break
• Upgrade a Continental Breakfast to a Hot Breakfast for $5 more per person
• 10% discount on published banquet menus
• 20% discount on AV - Applies to AV equipment only
• 3% credit to the master account for actualized rooms revenue
• Same rate with a two-year commitment
• 30% cumulative attrition allowance (2 years of history is required)
• Double IHG Business Reward Points

Simply book your group by October 31, 2021 and hold your meeting by December 31, 2021.
*Offer must be mentioned at the time contract is signed and only applies to new business booked.
*Offer is based on realized rooms.
*Attrition offer must be supported by a minimum 2 years of group pickup history that supports the event's contracted room nights.
*Two-year commitment must be for same program or one or equal or greater revenue.
*Coffee Break and Reception are based on the number of guestrooms actualized on day of meeting
*1 Hour Complimentary Reception to include Hotel's Selection of Red and White Wines, Imported and Domestic Beer, Assorted Soft Drinks and Mineral water, Chef's Selection of (3) hot and (3) cold butler passed hors d'oeuvres.
*Business Rewards are based on realized rooms and master account revenue.