Exceptional
Meeting Packages
Whether it's a complimentary reception with drinks and hors d'oeuvres or a special team-building credit, the InterContinental offers an excellent collection of packages for your next Miami meeting. See what suits your own group's needs, make your selection, and enjoy the benefits.
Pick your Perks
Customize your upcoming conference and choose your favorite perks such as complimentary rooms, upgrades, receptions and more. Perks based on the number of rooms that you book.
Request Proposal
25-100 rooms on peak pick 3 perks
101 or more rooms on peak pick 5 perks
• One complimentary room per 40 rooms booked and consumed on a cumulative basis
• One Complimentary one-hour reception on the SkyLawn
• One complimentary 30-minute AM or PM Break
• Upgrade a Continental Breakfast to a Hot Breakfast for $5 more per person
• 10% discount on published banquet menus
• 20% discount on AV - Applies to AV equipment only
• 3% credit to the master account for actualized rooms revenue
• Same rate with a two-year commitment
• 30% cumulative attrition allowance (2 years of history is required)
• Double IHG Business Reward Points

Simply book your group by October 31, 2022 and hold your meeting by December 31, 2022.
*Offer must be mentioned at the time contract is signed and only applies to new business booked.
*Offer is based on realized rooms.
*Attrition offer must be supported by a minimum 2 years of group pickup history that supports the event's contracted room nights.
*Two-year commitment must be for same program or one or equal or greater revenue.
*Coffee Break and Reception are based on the number of guestrooms actualized on day of meeting
*1 Hour Complimentary Reception to include Hotel's Selection of Red and White Wines, Imported and Domestic Beer, Assorted Soft Drinks and Mineral water, Chef's Selection of (3) hot and (3) cold butler passed hors d'oeuvres.
*Business Rewards are based on realized rooms and master account revenue.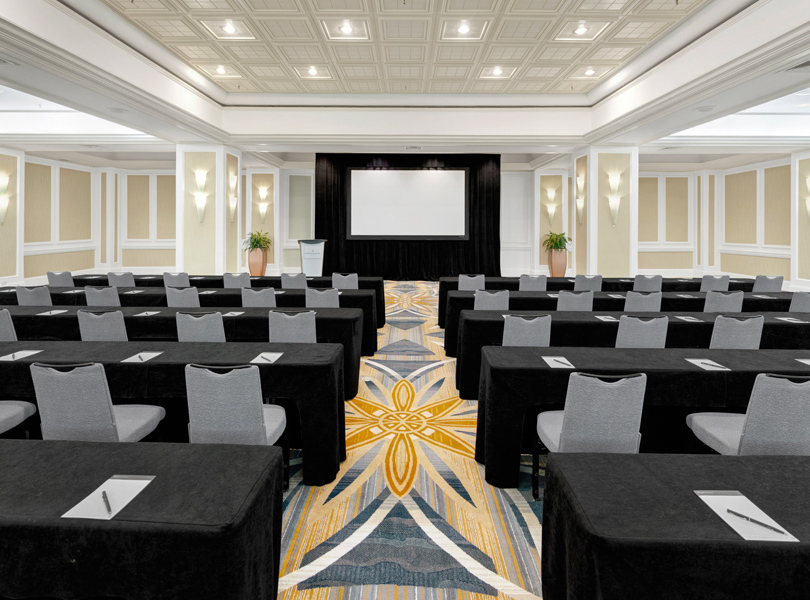 Book Now & Save For Summer 2022
Allow InterContinental Miami to host your summer meeting or group from just $139 per night.
For groups of 150 peak minimum enjoy and plethora of spoiling inclusions and upgrades.
Inquire on a virtual tour or more information today.
Request Proposal
Book by February 28, 2022 for groups actualizing between June 1st and September 30, 2022.
Enjoy these inclusions:
One comp room per 30 rooms booked and consumed
One comp upgrade to a one-bedroom InterContinental Suite per 40 rooms booked and consumed
50% discount off the group rate for staff rooms
70% cumulative attrition
5% rebate to the master account for consumed rooms and Food and Beverage revenue
15% discount when in house provider Encore is used exclusively (but see if Encore will agree to 20% for summer business)
Offer valid for new request only as of February 28, 2022 and based upon availability.